How Do I Get a CalVet Home Loan?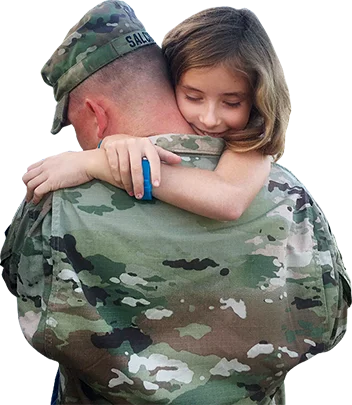 Most Veterans or active duty military who are looking to purchase a home in California can make use of the CalVet Home Loan program. This program comes with a variety of benefits, including greater underwriting flexibility making it easier to qualify. If you're a Veteran interested in purchasing a property in California, this page will tell you what you need to know about CalVet loans.
What is CalVet?
The California Department of Veterans Affairs, or CalVet, is a state agency dedicated to providing a wide range of resources for California Veterans and their families. With over 1.8 million Veterans — and an additional 30,000 military personnel discharged every year — California has more retired service members than any other state. Resources offered by CalVet include education, employment, healthcare, and housing benefits. They can also connect Veterans with additional resources offered through the United States Department of Veterans Affairs (USDVA).
What are CalVet Home Loans?
The CalVet Home Loans program uses periodically voter-approved bonds to supply qualified Veterans in the state with home and farm loan benefits. These benefits include low-interest rates, low costs and manual underwriting, which means that each application is personally reviewed by an underwriter. However, because the voter-approved bond is issued at a specific "coupon rate" (the rate offered to the bond investor), there is a lag time between the issuing the bond and the borrower's demand for CalVet loans. It takes a while to exhausts the supply of funds raised by the bond. As a result, in a declining interest rate market, CalVet rates can be higher than traditional rates. The opposite can also be true.
In addition, CalVet loans generally come with superior quality insurance, including fire, hazard, flood, and earthquake coverage with low deductibles. Finally, the program boasts the highest level of service in the industry, offering "speed in closing, clear lines of communication, and a positive 'customer service' attitude."
Am I Eligible for a CalVet Loan?
All Veterans who have served on active duty for a minimum of 90 days during war or peacetime and who have received an honorable discharge are eligible for the CalVet Loan program. There is no need to have enlisted or gained commission in California to be eligible. These loans can only be used for properties in California.
If you've already used your CalVet benefits in the past, you are free to use them again. There is no limit to the number of times you can apply for a CalVet home loan. Note that you can only have one active loan at a time.
What's the Difference Between CalVet Loans and VA Loans?
Although the underlying purpose of CalVet and VA loans — to provide Veterans with assistance in purchasing a home — are the same, there are a few key differences. Most notably, CalVet loans are handled using contracts of sale, which means that CalVet actually purchases the property and then sells it to you. CalVet holds onto the legal title of the property and provides the buyer with an equitable title. Once the loan is paid off, full ownership is transferred to the Veteran. VA loans, on the other hand, provide Veterans with the full legal title the property right away.
It's worth noting that having equitable title to the property still provides many ownership rights and tax write-offs. Homeowners insurance is more affordable with CalVet because the lender holds the legal title and can get discounted group rates. This style of lending also enables CalVet to offer attractive interest rates and fewer fees, as well as 0% down payment options. Another difference between VA and CalVet loans are the loan limits: VA loan limits vary by county, whereas CalVet has a flat limit for the entire state.
If you have more questions about CalVet home loans, we are here to help. Our team at SoCal VA Homes is committed to helping Veterans achieve homeownership.
Check out our "Start Here" Page to get started!
As Seen on ABC 10 5:00 O'Clock News